PARTNERS & COLLABORATIONS
French foundation, global reach
Nanobiotix is engaged in a collaboration strategy with world-class partners to expand the development of its lead product candidate NBTXR3. In 2019, Nanobiotix entered a comprehensive clinical research collaboration with The University of Texas MD Anderson Cancer Center to sponsor phase 1 and 2 clinical trials evaluating NBTXR3 across tumor types and therapeutic combinations. Additionally, Nanobiotix has partnered with LianBio to develop and commercialize NBTXR3 in Mainland China, Macau, Hong Kong, Taiwan, South Korea, Singapore, and Thailand.
Building a legacy of success
We believe that radiotherapy-activated NBTXR3 has the potential to transform the standard of care in cancer treatment. In 2019, NBTXR3 obtained its first European CE marking for the treatment of locally advanced soft tissue sarcoma in 27 European countries under the brand name Hensify®. NBTXR3 is currently being evaluated in 14 clinical trials across several different indications, including head and neck cancer, non-small cell lung cancer, and pancreatic cancer.
Today, our resources are primarily devoted to the continued global development and indication expansion of NBTXR3. Our global clinical trials and successful indication expansion reveal the potential of NBTXR3 across markets, and our existing collaborations enable our candidate to reach patients facing cancer around the world.
NANORAY-312, our phase 3 clinical trial for HNSCC, continues to build momentum, with active sites in the United States, Europe, and Asia. We remain focused on expanding the trial's site footprint, driving patient recruitment, and preparing for milestone reporting.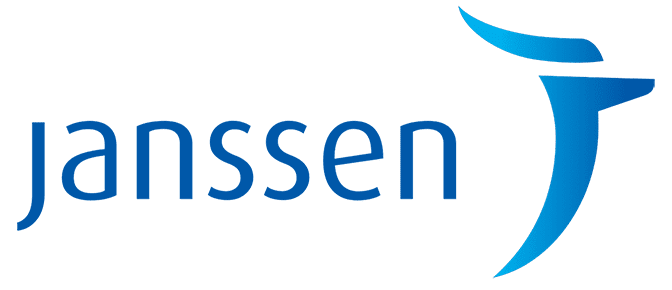 The Janssen Pharmaceutical Companies of Johnson & Johnson is creating a future where disease is a thing of the past, working tirelessly to make that future a reality for patients everywhere by fighting sickness with science, improving access with ingenuity, and healing hopelessness with heart. Nanobiotix is partnering with Janssen for the global co-development and commercialization of NBTXR3.
Visit janssen.com to learn more.
The University of Texas MD Anderson Cancer Center is on a mission to eliminate cancer in Texas, the United States, and the world through outstanding programs that integrate patient care, research and prevention, and through education for undergraduate and graduate students, trainees, professionals, employees, and the public. Nanobiotix is collaborating with MD Anderson to expand development of NBTXR3 across solid tumor indications and therapeutic combinations in parallel with Company-sponsored studies.
Visit mdanderson.org to learn more.
LianBio leverages an unparalleled global innovation mining platform and a China-centric execution strategy to enable partners to access the large and dynamic healthcare landscape in China and major Asian markets while enhancing their global development initiatives. Nanobiotix is partnering with LianBio to expand development and commercialization of NBTXR3 in Asia.
Visit lianbio.com to learn more.